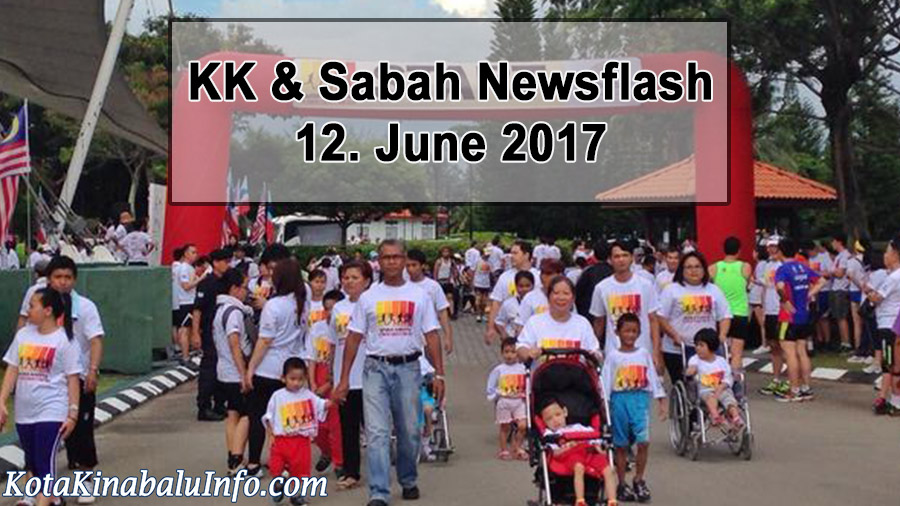 Chapel to Raise Funds for 3 Organizations
The Grace Charity Fund Committee of the Grace Chapel will be raising funds for three non-governmental organizations through the screening of "The Emoji Movie" on August 17 at the City Cineplex Cinema of City Mall.  Datuk Nancy Ho, chairperson of the committee, said that they are targeting RM100,000 for (1)  Bukit Harapan Home, founded in 1998 by social activist (Anne Keyworth) for persons with disabilities and the marginalized sector of society; (2)   Agape Counselling Centre, established in 1994 for preventive and therapeutic counselling for families and individuals who are encountering problems in life, and (3) Kudat Branch of Sabah Thalassaemia Society, started in 2007 to provide assistance to families from Kudat Pitas and Kota Marudu.  These organizations were chosen because of their sincere efforts in looking after the underprivileged since these organizations started.
Ho added that all collections in excess of the targeted amount will also be equally divided among the three organizations. Parents are encouraged to show their support for this activity by watching the movie with their children on that night in August.  Ticket prices start at RM50 and inquiries may be forwarded to 088-224371.
Sharing of Hometown Stories Online
Gina Yap Lai Yoong of the Songs & Stories collaborative is calling on Malaysians to share memories and stories of their hometown on social media by posting photos and videos on Instagram and Facebook featuring delicacies and destinations uniquely Malaysian.  In collaboration with Sepiring, the best posting will receive vouchers of up to RM650 and a post in the Songs & Stories' official Facebook page.  Also, the first prize winner will be in one of the group's travel videos, telling about his or her balik kampung story.
According to Gina, the postings are ways to showcase both the tangible and intangible resources of the country.  The group had previously had a successful online activity in #WarisanSandakan.
Status of Teachers' Colleges Sought From Government
Parti Warisan Sabah Vice President Junz Wong is seeking clarification from the State Government on the status of the Keningau Teachers' Training College and the Tawau Teachers' Training College which are going to be closed down due to budget cuts while Sandakan Teachers' Training College has been closed already.  He said that education is top priority among the responsibilities of the Government and the welfare of the teachers and students should also be its main concern.  There is a need for educational institutions to train teachers for the subsequent replacement of 14,000 teachers from the peninsula teaching in Sabah.
Wong added that if these colleges will be closed, the Barisan Nasional (BN) government would suffer the consequences in the next general elections.
Cyber Bullying Needs To Be Addressed



Malaysia Crime Prevention Foundation (MCPF) senior Vice-Chairman Tan Sri Lee Lam Thye is hopeful that the proposed legislation on cybercrimes will also include cyber harassment and cyber bullying.  The 1,524 cases reported in the past five years mostly involved students.
According to Lee, cybercrime takes place in a virtual world using a computer, taking advantage of technological advancement and using it for sinister activities. He is also looking forward for the strengthening of ties between the Government and regional and international enforcement agencies with the common goal of fighting cybercrimes.