Kota Kinabalu
&

Sabah News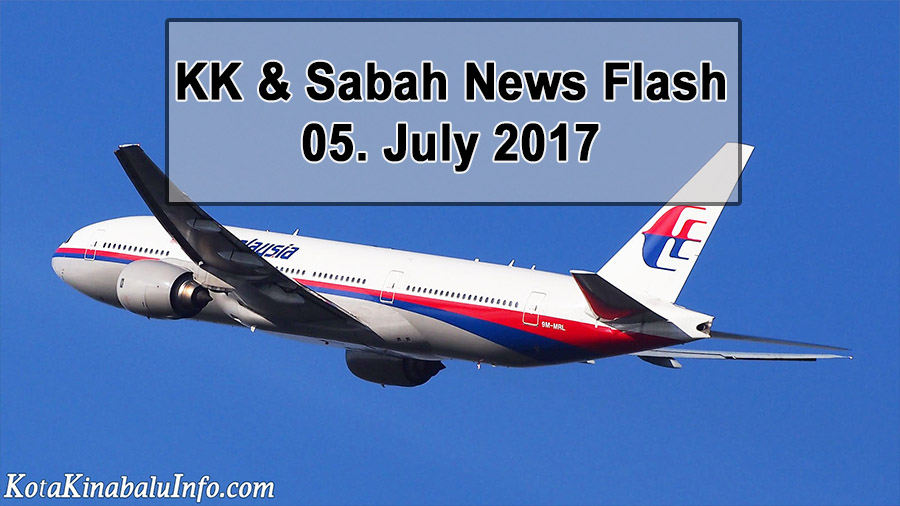 More Chinese Tourists Expected From New Flight Schedules
Malindo Air is planning to include 10 destinations to China from Sabah in its flight schedules for the summer season and this move is expected to bring in more tourists.  According to Assistant Tourism, Culture and Environment Minister Datuk Pang Yuk Ming, these destinations include Beijing, Chengdu and Changsa and flights may start this July.  Previously, chartered flights were scheduled by the airline but these may be upgraded to scheduled flights if it is feasible due to good response from the tourists.  The Tianjin-Sabah route, which was cancelled in the past due to operational concerns, may also be revived this month.
During the inaugural meeting between the Vice-President of All-China Federation of Returned Overseas Chinese, Qiao Wei, and Sabah's Chinese leaders, Pang said that China allowed eight destinations for chartered flights and Malindo Air decided to fly to all these destinations from Sabah.  For this, the Sabah Tourism Board was grateful for the airline in promoting Sabah as a tourist destination.  Moreover, relations between the two countries are getting better through tourist arrivals.
Pang added that Minister Datuk Masidi has targeted half a million Chinese tourists alone and Sabah is trying its best to meet this target.  There are limitations on accommodations although construction of upcoming hotels is going on.  They also identified the need for putting up of more resorts in Sabah.
Sabah, Sarawak Meet on Tourism Tax Act
The Tourism Ministers of Sabah and Sarawak met Tuesday to talk about the Tourism Tax Act 2017 and have agreed on their stand on certain provisions that have a major impact on the industry.  According to Sabah Tourism, Culture and Environmental Minister Datuk Seri Masidi Majun, the agreement was that the enforcement of the act should be towards positive contribution to national economic resilience and not otherwise.
The output of the meeting included suggestions and proposals for revision of some provisions of the act for the growth and sustainability of the tourism industry.  Both ministers are aware of the fact that tourism plays an important role in the economic well-being of their respective states.
A draft memorandum on the Act will be prepared and submitted to the respective Chief Ministers of both states.  The Chief Ministers, in turn, will endorse it to Prime Minister Datuk Seri Najib Razak for further consideration.
Also at the meeting were the Assistant Tourism Minister and the Deputy Attorney General of both states.
Sabah Dance Troupe Bags Awards at Dance World Cup
The Sabah United Tobilung Association (Tobisa) Dance Group went home with several medals and awards from winning in some categories at the Dance World Cup (DWC) held in Offenburg, Germany from June 24 to July 1.  Representing Malaysia in the competition, Tobisa won over 4,000 dancers from 40 countries winning a gold medal in the Dance Impact category and the Chairman's Choice Award.  A gold medal and a bronze medal were also attained for the Junior Solo and Children Solo categories, respectively.
Tobisa head coach and choreographer Mohd Hairul Nazmie is satisfied with this year's achievements of the group, which started joining the DWC finals last 2014.  The group has been a consistent winner with a total of five gold medals already.